Dealing With Financial Matters in Dumaguete
At Veritas Consulting Group, financial matters are a regular concern for our clients and how to conduct their  affairs once they come to live in Dumaguete. Their concerns are understandable and need to be carefully addressed with a healthy dose of due diligence.
One of the first questions they ask are should they develop a relationship with a financial adviser here in Dumaguete or perhaps in Cebu. Our advice is unequivocal, absolutely not. Hopefully, they have built up a good relationship with a financial planner back home, or have worked with a good life insurance agent who they have experience with and, most importantly, trust.
Here in Dumaguete, and the Philippines in general, there are no qualified financial planners in the traditional sense of the concept. And there are practically no independent insurance agents. They are licensed to only one company, their loyalty is completely devoted to that company. Therefore, it's impossible to get objective advice.
Matters are compounded when an in-depth analysis is done of proposals. We reviewed proposals form the top three companies selling insurance and investment policies. I and one of my colleagues at Veritas Consulting Group have, between us, over seventy years of experience as both insurance agents and financial planners. We had several licensees awarded by the SEC in America. Among them were series 6, 7, and 63. I'm telling you that not to sound grandiose, but so it will hopefully confirm we have a solid working knowledge of the investment business.
We were, quite frankly, shocked at the figures we review form the companies. One proposal from one of the largest insurance companies in the world showed returns that made absolutely no sense. They, as is the norm, showed three projections, one possibly low, a second moderate, and a third that was unlikely to happen. When we went to the insurance agent who is a highly successful, top producer with the company, we expressed our shock that, after fifteen years, under the middle projection, the cash accumulated would actually be less than the premiums/money paid in. Her response was even more disturbing. "Well", she said, ""It's probable the returns would be what is shown in the third column." If I were to make that statement in America, and I assume Canada, Australia or any European county, I'd immediately be reported and deservedly lose my license to sell investment products. When we mentioned that to the lady she became angry and told we were behaving like typical arrogant foreigners. I politely explained to her that no, we were simply discussing math. The beauty of which is figures never lie unless manipulated. Before leaving I explained we had no financial benefit to be derived from any insurance policy sales, we were simply doing the required due diligence on behalf of our existing and future clients.
There probably are, at the upper levels of Philippine society,  planners who deal with financial matters, when working with either a bank or insurance company, that are skilled and provide good investment advice. Unfortunately, the rest of society is neglected and, at best, not well served.
Fortunately, most, if not all, of our clients are in the preservation, not accumulation, phase of their financial lives. We advise them to retain old relationships in whichever country they came from. Nothing else makes rational sense.
In a later article, I'll discuss the pros and cons of investing in real estate and rental properties. These are areas that can be highly profitable, safe, and secure. Unfortunately, prices of land and properties have been increasing at a significant rate. Projections for population increases in Dumagute together with planned infrastructure improvements will further enhance the value of real estate here. There's another factor that's putting pressure on land and real estate values here. Chinese money has entered the equation, lots of it. This reminds me of the late 1980s when Japan was flush with excess money. I was fortunate to be involved in the purchase of a sizable property in San Francisco, California that involved Japanese money. Now it's China's time to make it's imprint on the financial world globally.
I also will discuss in an upcoming article, options about social security and other government and company pensions, which banks we recommend for opening accounts and also credit card options.
Meanwhile, please be careful with your money and other financial matters. You've worked hard for it, preserve it carefully, and remember, if an investment opportunity presented to you sounds too good to be true, it probably is.
For Discussions on Financial Matters, please feel free to contact us to discuss your options confidentially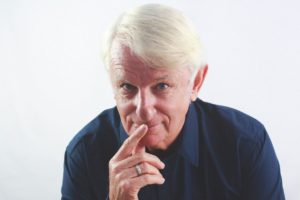 Shortly after arriving into Dumaguete, Michael  intuitively knew it was the right place for him. Everything seemed to be right. It was and is. In addition to enjoying the way of life, he also met a special Pinay, and is living contentedly with her near the city.
He now operates Veritas Consulting Group, a company dedicated to helping other expats and Returning Filipinos with their transition to life in Dumaguete City and surrounding areas
Contact – info@vcg.ph